The Star – Steamboat at your doorstep
FUN-tastic Caricature & Steamboat2U Makes It Jolly This Season
With Christmas just being around the corner, it is the perfect season to enjoy cosy home gathering with steamboat prepared and pre-packed to your home. Shogun2U is continuing to simplify eating at home by selecting the freshest ingredients and broth with a click of a button. Plus enjoy a FREE caricature as a Christmas Gift for friends and family with every RM150 spent. Offer is ONLY valid till 6th Dec 2015.
Everyone loves a good steamboat meal, so just imagine having a steamboat pack delivered to your doorstep. Steamboat lovers can now have the pleasure of indulging in the goodness at the comfort of your home with Steamboat2U. A range of Miso, Tom Yam or Superior Chicken Soup is prepared as broth base with assortments of fresh vegetables, seafood and a variety of homemade ingredients that comes in several attractive packages for you to choose from.
Premium package consists of assorted vegetables like long cabbage, romaine lettuce, corn, enoki & shitake mushrooms. The seafood includes flower Crab, green mussel, scallop, tiger prawn, snow crab stick, salmon, Chikuwa (Japanese fish roll), vegetarian  fish roll, fish wanton, seafood tofu and  cuttlefish. Shogun2U delectable chef-prepared ingredients are fish paste, fried fish paste, prawn cake, chicken dumpling and fried tofu skin. Ramen & udon noodles are included with condiments of garlic shallot oil and Chef's special chili sauce as a dip.
Join in the fun and excitement this holiday season when you order yours, friends or family personalized caricature by Shogun2U FUN. Each caricature produced is themed according to your interest or hobby. This fun caricature can be used to make your own T-shirt, mugs, key chain, and perhaps you might even want to print out the masterpiece to have it on your wall and desk or even use it as your Facebook or Instagram profile picture.
It is a great gift idea for your friends, family and loved ones this Christmas. So surprise them this year with Shogun2U FUN caricature and it will definitely put a big smile on their faces. There is something new, something exciting and definitely something fun for that special someone this holiday season. Each caricature retails for RM60 per head and currently on an introductory promotion until Sunday. Just email to S2UFun@shogun2u.com after your purchase with the Order Reference Number and attach a selfie with an interest or hobby. The personalised caricature will be sent via e-mail within 3-10 days after your email is received.
"We are extremely excited to have these two new categories on our platform," Shogun2U founder Dato' Sri Michael Chong said. "We aim to spread the joy of Christmas through Shogun2U Fun and expand our food category with Steamboat2U. The tremendous support we get from our customers have inspired us to give the best and be creative in every service delivered."
To know more about these exciting new additions, log on to www.shogun2u.com. Stay updated with the latest promotions and special deals by following them on Facebook and Instagram at https://www.facebook.com/Shogun2U and https://www.instagram.com/shogun2u/. The "YES40" promotion is still happening until end of this month so be sure you do not miss out on this exclusive deal. For any enquiries call 018-288 0111 / 3111 / 4111 / 5111 / 6111 / 7111.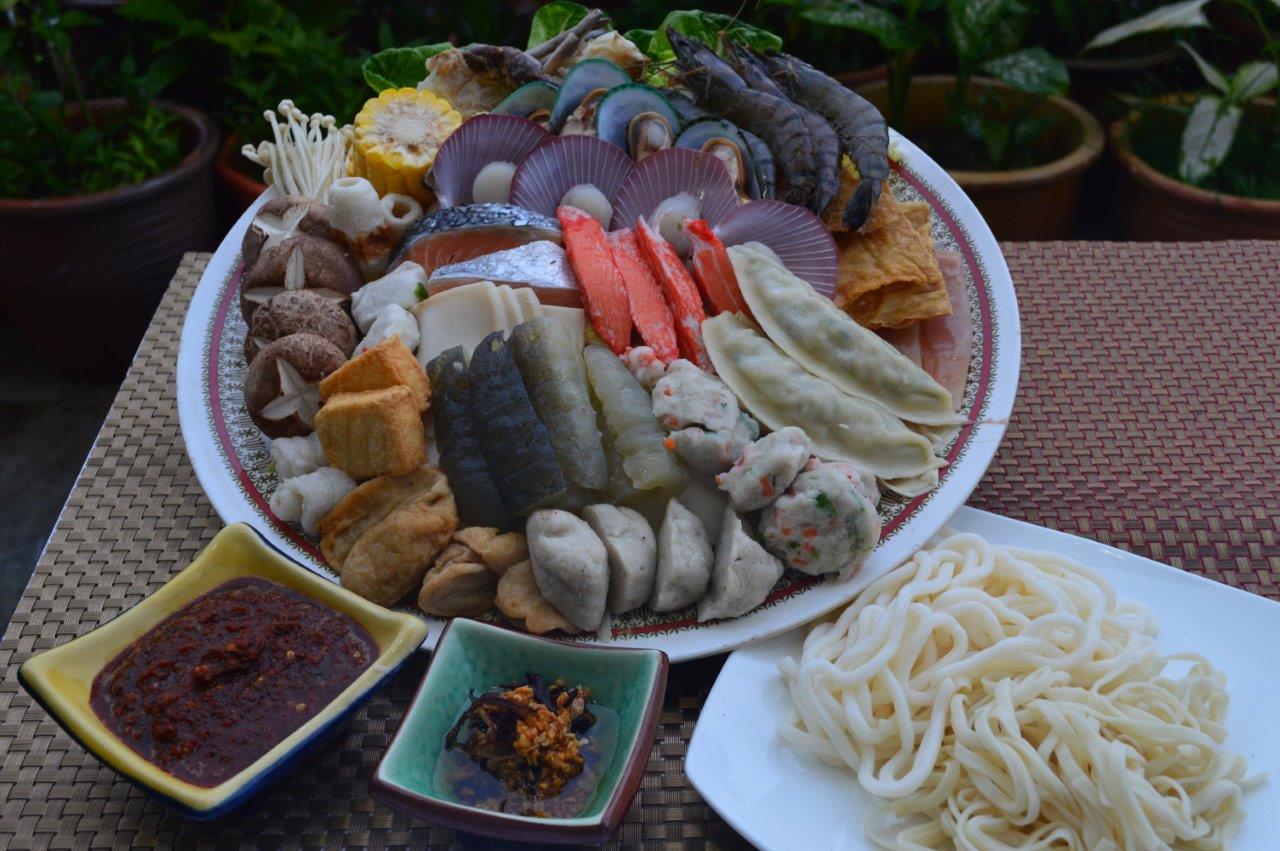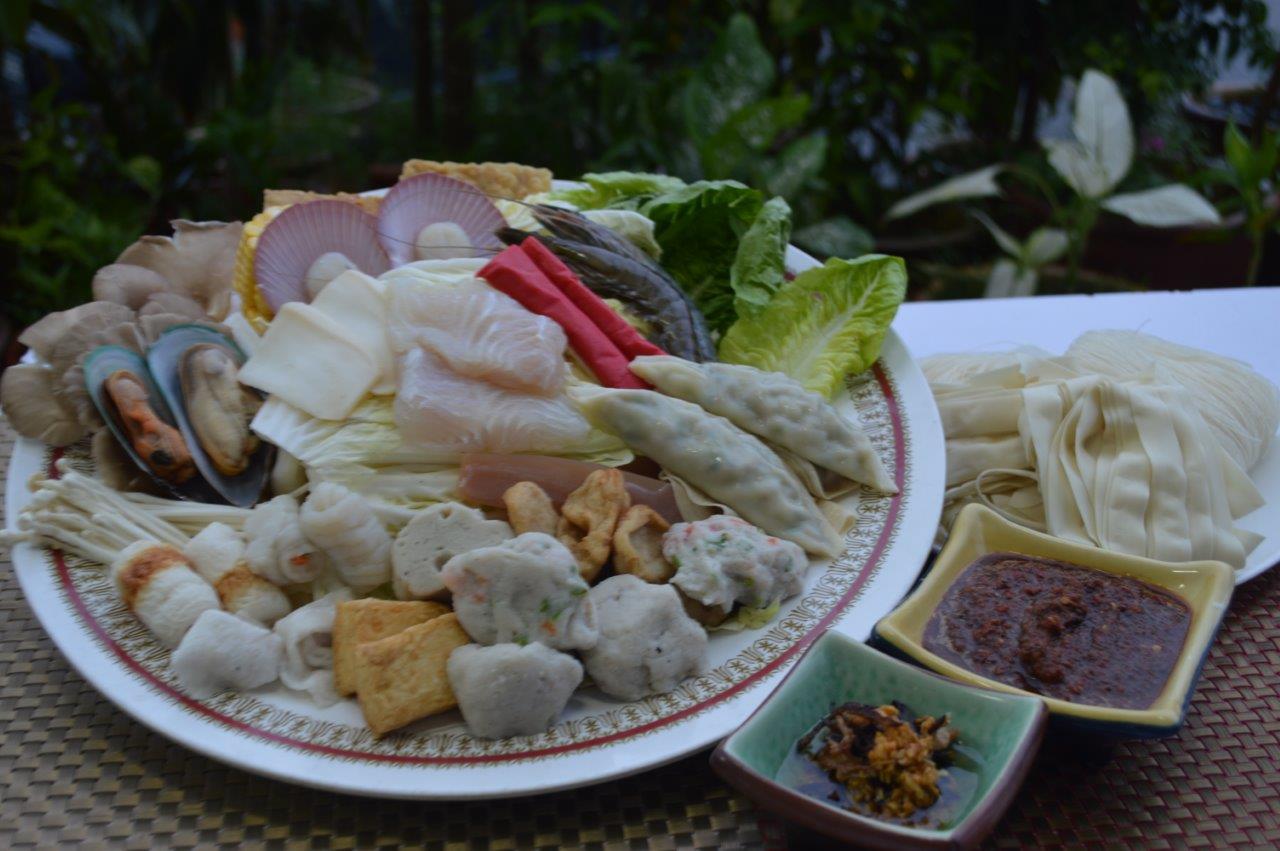 All the yummy goodness in the Steamboat2U packages.
Published by The Star – Christmas & New Year Special; 18th Dec 2015